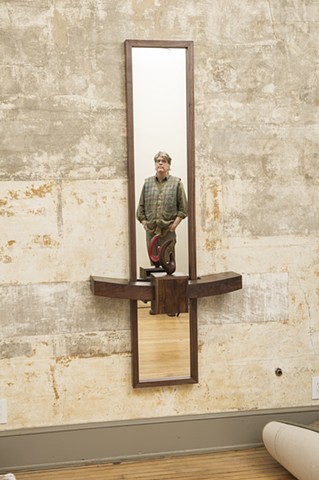 As an artist, I design and create functional, yet artful objects that are both formal and playful. "Intriguing," "engaging," and "lyrical," are words that have been used to describe many of the pieces seen here. One recent review asserted that this work "epitomizes functional art." The kinetic wall cabinets' eccentric designs offer delight and surprise as they open and close. The tables and chairs have a sculptural presence that elevates them above the realm of ordinary furniture. My design sensibility merges concerns of utility, material and aesthetics to create unconventional yet useful everyday objects.
Several pieces pictured on this site have been commissioned, however, a selection of works are still available. Small editions of the work you see can be ordered, or I can design something special for you and your space. Thank you for your visit.
All images on website courtesy of Al Nowak unless otherwise attributed.